Take On The World's Best No-Gi Training Today With Our Combatives Classes!
Whether you're training for self-improvement, fitness, weight loss, sport competition, or self-defense, our No-Gi Combatives Classes in Northfield have you covered. We offer adults a cutting-edge No-Gi program that focuses on every element of this modern martial art, helping you build strength and total body fitness as you master the techniques of throws, ground grappling, and submissions.
At the North Coast Jiu-Jitsu Club, we are proud to work with all experience levels, helping you build your skills from the ground up in as a beginner, and to take your training to the next level as an advanced martial artist.
Master Every Element Of Jiu-Jitsu Regardless Of Your Experience Level
Our Combatives classes meet the needs of everyone in Northfield, Macedonia, and Sagamore Hills. These No-Gi workouts surround you with students of similar skills and abilities so that you can push one another and get better every single day.
At the North Coast Jiu-Jitsu Club, we help you perfect every element of this system, focusing on the ultimate goal of submitting your opponent in no time.
Jiu-Jitsu helps students overcome the size and strength of their opponent with superior leverage and technique. Our team in Northfield is here to help you master:
Throws and takedowns
Ground grappling strategies
Submission techniques like joint locks and chokes
PLUS Our Jiu-Jitsu Combative Classes In Northfield Offer You A Great Total-Body Workout
That's right, the benefits don't end with just cutting-edge competition techniques. We also help you get in great shape fast with total-body workouts that build functional strength and explosive speed on the path to better fighting skills.
No more wasting your time on the treadmill or stuck in a static training program. Our Combatives Classes in Northfield will push you with heart-racing workouts that produce real results in no time. You'll leave each class knowing you got the very most out of your body.
Regardless of your experience level, our No-Gi Combatives classes can help you:
Burn fat and build lean muscle
Build total-body speed and power
Enjoy healthy, sustainable weight loss
Improve your flexibility and agility
Walk away more confident than ever before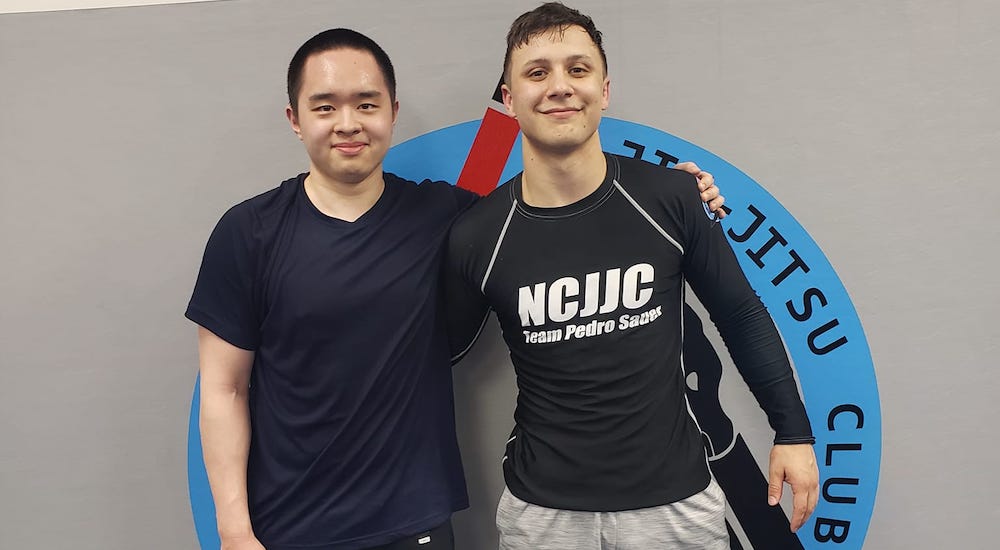 Join Us Today At North Coast Jiu-Jitsu Club For The Best No-Gi Combative Jiu-Jitsu Classes In Town
Don't miss out on our proven system here at the North Coast Jiu-Jitsu Club. Our No-Gi Brazilian Jiu-Jitsu Classes are perfect for adults of all skills and abilities and our dedicated team is here to help you get better every single day.
To learn more today or to get started now, just fill out the short form on your screen!